Welcome to the Middle St. Croix Watershed Management Organization.
Draft 2015 – 2025 MSCWMO Watershed Management Plan
The Middle St. Croix Watershed Management Organization has completed its draft 10 year watershed management plan. The Plan sets the vision and guidelines for managing surface water resources within the boundaries of the MSCWMO. The final draft 2015 plan has been submitted to the Board of Water and Soil Resources for approval and is in the 90-day comment period. Please submit any questions to Mike Isensee, MSCWMO Administrator at misensee@mnwcd.org or 651-330-8220 x22
Washington County now has financial assistance available to help residents replace noncompliant septic systems. The Washington County SSTS Low Interest Loan Program utilizes state funds from the Minnesota Department of Agriculture to offer loans ranging from 1.5%-3%, to replace noncompliant septic systems. A small amount of grant funding may also available to cost share income households. More information available at: Washington County – Septic System Ordinance Update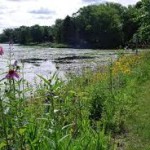 The MSCWMO office has moved! The MSCWMO office is now located at 455 Hayward Avenue in Oakdale, MN.  Monthly board meetings are held the second Thursday of each month at 7:00 pm at the Bayport Public Library.
Upcoming Meetings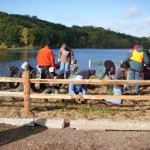 The next Middle St. Croix Watershed Management Board Meeting is Thursday August 13, 2015. Read more ►